BONEVET Foundation, as a local partner for Kosova, has the
pleasure to introduce to you the project "Digital Citizen". A

project for libraries 
in Kosova, Croatia, Bosnia and
Herzegovina and Serbia.

"Digital Citizen" is a project initiated by IRIM – Croatian Makers (Institute for Youth Development and Innovation) in Croatia and supported by Google. The regional project will be implemented in four Balkan countries (Kosovo, Croatia, Bosnia and Herzegovina, and Serbia) and aims to increase the digital competences and knowledge of society in these countries – for children and adults – through public libraries, empower them to become a digital innovation center and thus make modern technologies more accessible to everyone.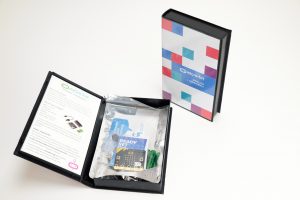 Through the project "Digital Citizen" we will donate public libraries educational equipment – "micro: bits" and "DIY" electronic parts and will organize free educational workshops for librarians. The idea is to provide libraries with modern technological equipment and educate librarians on how to use the educational equipment so that they can organize free coding and 3d printing workshops for the public in their libraries.
The 10 libraries selected by the public call will be equipped with 10 "micro bits", 2 "DIY electronics kits" and "3D printer" and will benefit from 3 workshops for the use of equipment by IRIM professional educators.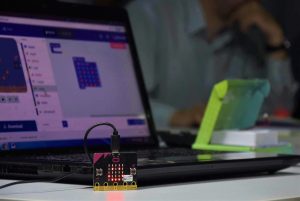 – How to become part of Kosovo's public libraries in the Digital Citizenship project
All public libraries in Kosovo are encouraged to apply for a public call through the official IRIM website:
The deadline for application is Friday, December 21, 2018
For more information contact us at the official number of BONEVET Prishtina
049 187 781 at the email address info@bonevet.org, or at the Kosovo Makers League Robot Competition – 049 729 900 or at the email address info@kosovamakers.net.